Interior and exterior painting and decorating, home and office painting and decorating, plastering, texture painting, decorative painting, wallpapering, interior painting, exterior painting, wallpaper stripping.
Plumbing installations and services, sanitary fittings, rainwater pipes and gutters, radiators installation, towel rails installation, showers, bathroom suites and sinks, baths and toilets, heating.
House extensions and house renovations, design, construction, painting and decorating, tiling and carpeting, double glazing, roofing, bricklaying.
Loft conversions, garage conversions, basement conversions, roof conversions, design, construction, painting and decorating, tiling and carpeting.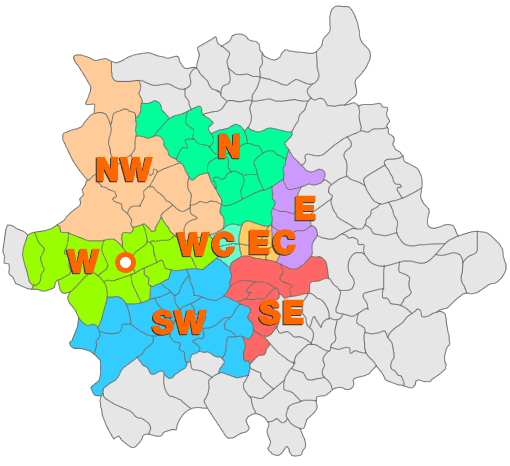 Our
Coverage

Map

We operates in the following London areas. Central London, Hampstead, West Hampstead, Kensington, Westminster, Holland Park, Maida Vale, Chelsea, Fulham, Queensway, Shepherd's Bush, Barnes, Richmond, Hammersmith, Wandsworth, Islington, Finchley, East Finchley, Golders Green, Putney, Clapham and Kilburn.

If we cover your London area, use our free building cost calculator or contact us on 0790 523 0243.
Coverage Map
What our
customers

say

We are punctual, sensitive to the needs of our customers, and reasonably priced.
Used their services twice, both times to renovate a flat completely - plumbing, flooring, tiling, decorating, replacing windows, etc. Those guys are solid professionals. Not only they provide fantastic quality and always get the job done on time, they will also step in with their professional advise to ensure you get the best result and value for your money. Could not recommend them more!

Denis Kulik


3/22/2018

Extremely professional company willing to take on both large and small jobs. They have done several very unusual jobs for me including fitting out an attic space for storage installing collapsable stairs, and refurbishing a coal shaft under the street connected to my house. Both jobs were cumbersome and tricky. They did amazing an amazing job. They have also done painting, built garden sheds, moved radiators, installed under stair storage, and more for me. I have referred EZ builders to several friends who are equally pleased. I highly recommend them.

David Pannepacker


3/01/2018

We have worked with EZ Builders twice - once to renovate two bathrooms in our flat, and a second time to turn our split kitchen/living room into an open plan space and to renovate the kitchen. EZ Builders were professional, hard-working, considerate of the constraints in our building and working around our lifestyle, and most importantly they got the jobs done to a high standard, on-time and within budget. I was definitely impressed, and would use them again if we have another renovation project.

Christopher Taylor


2/16/2018

I have worked with EZ Builders on two projects and they have been great both times. The first time, they worked on refurbishing a 3 bed flat in London, redoing the whole place. The second time was to refurbish a 4 flights terraced house. Even though the projects were complex, EZ have done really well. The team is flexible, responsive, on time and there is good after sale service. I would use them again and would recommend them for your projects.

Fred Nada


2/11/2018

Excellent, timely and reliable! EZ Builders has completed a series of great works across our properties over the past few years. My wife and I remain impressed with their work and will continue to be repeat customers. From complete bathroom refurbishments to a new garage, roofing for outdoor storage area and underfloor heating, there's nothing that the EZ Builders team have not done to the highest standard. We recommend them, 100%.

Zoltan Lehel


2/10/2018

EZ Builders did a complete refurbishment and renovation of our 1400 square foot north London flat. New floors, new electricity, new bathrooms, new heating, new kitchen, painting etc. From the moment they visited to survey the flat and the proposed works they left a very professional impression. They were able to make helpful suggestions. During the renovation they took particular care to minimize any disturbance. Our neighbours actually came to us to commend EZ Builders on how friendly they were and how tidy and clean they kept the common areas. They started and completed the work on time within the proposed schedule. The quality of the workmanship is excellent. Even though we are not living in London, but abroad, the EZ Builders staff did not hesitate to contact us to seek clarification and ensure our alignment if unexpected adjustments were required. For the quality work they provide they offer great value. It's very reassuring to know that you can rely fully on them to complete all the works unsupervised. All the staff were always very friendly and helpful to us. I will be happy to work with them again in the future when the opportunity arises and I will recommend them to friends and family.

Hans Dewaele


2/09/2018
Get
Free

Quote

We will contact you as soon as possible. We are always at your service, since customer satisfaction is our number one priority.