London
Floor Fitters
Laminate, Hardwood, Linoleum, Tiles, Parquet, Vinyl Flooring in London
Choosing the type of floor that best fits your space is an important step in planning the installation of your new floor. Before we begin the task of installation, you should give careful consideration to the type of floor you want.
Hardwood Flooring
Hardwood flooring is available in both an unfinished and a pre-finished version. Unfinished flooring must be job-site sanded and finished after installation. Pre-finished flooring is sanded and finished at the factory – so it only needs installation.
Parquet Flooring
Wooden flooring may be laid out in several different ways. The most common styles are parquet, strip and plank flooring. Parquet flooring have a very different look from typical hardwoods. They are made up of geometrical patterns composed of individual wood slates held in place by mechanical fastening or an adhesive.
Strip Flooring
Strip flooring is made from long, thin strips of wood, usually between 2″ and 3″ in width. Like stripes on clothing, strip flooring creates a sense of great length in a room, and provides a sleek, contemporary look.
Plank Flooring
Plank flooring is like strip flooring, but wider — usually between 3″ and 6″ in width. Plank flooring gives a room a more traditional, or country feel. Plank flooring provides a warm underpinning to many fine colonial and antebellum homes.
Laminate Flooring
Laminate flooring is typically constructed with a high density fibre-board core, sandwiched between a melamine laminate backing, high quality photographic paper with an image of wood, stone or other natural flooring, and a melamine laminate top. There are a few new hybrid products that replace the photographic paper with a very thin slice of real wood veneer.Laminate floors are durable, resistant to scratches, stains, UV light and dents. Laminate flooring is susceptible to moisture damage, it is not the best choice for kitchens or bathrooms.
Tiles Flooring
There are many different types of ceramic flooring. Ceramic tiles can be glazed or unglazed. Tiles that are glazed generally have a durable exterior coating that is more resistant to moisture. It is durable, easy to clean, non combustible and fire resistant. Ceramic tile is one of the most durable flooring choices available. With proper care and maintenance, ceramic flooring should last the lifetime of your home. Tile is often considered as elegant as stone, but it's less expensive. Tile is stylish and relatively durable, but it is also hard and noisy and can be prone to chipping and other signs of wear.
Bamboo Flooring
Bamboo flooring is made of a sustainable crop. Bamboo flooring is more durable and has the look of wood flooring. Cork, linoleum and bamboo flooring are the most popular environmentally conscious options.
Laminate Flooring vs. Hardwood Flooring
One of the benefits of laminate over hardwoods is that laminate flooring does not yellow or fade from sunlight or other elements. Most stained wood floors will change colour over time. Unlike laminates, though, wood floors can always be restored to their original beauty. On the other hand, laminate floors never need wax or polish. Both hardwood floors and laminates can be affected by excessive moisture, but it is only laminate flooring that can really hold up to being put in a kitchen or bathroom. Rooms that get a lot of moisture are not ideal for hardwoods. Finally, a special padding is required under laminate floors to reduce the floor's potential for noise. Ultimately, the decision to go with hardwood floors or laminate flooring is best made by examining the best product for your personal needs.
London Floor Fitters
EZ Builders London Floor Fitters have all the necessary skills and experience required to handle your flooring. We are working with all types of flooring – hardwood, laminate, parquet, linoleum, tiles and vinyl. Send us your enquiry or contact us on 0790 523 0243. EZ Builders London Floor Fitters and Carpenters will give your professional advice you on the most suitable flooring and floor insulations. Take a look at what our customers tell about us.
We will
help

you to turn your dream home into a reality
Our
Services
We offers professional and high-end building services in London.
Whatever you need builders, painters, decorators, electricians, plumbers, carpenters, bathroom fitters, kitchen fitters, floor fitters, bricklayers, we are ready to help you.
Contact Us
House extensions and house renovations, design, construction, painting and decorating, tiling and carpeting, double glazing, roofing, bricklaying.
Loft conversions, garage conversions, basement conversions, roof conversions, design, construction, painting and decorating, tiling and carpeting.
Floor installation and insulations, laminate flooring, hardwood flooring, wood flooring, strip flooring, plank flooring, parquet flooring, tiles flooring, vinyl flooring, linoleum flooring, cork flooring, bamboo flooring.
Carpentry
Kitchen cabinets, bathroom cabinets, vanity cabinets and shelves, cupboards, wardrobes, furniture, doors, flooring, custom design.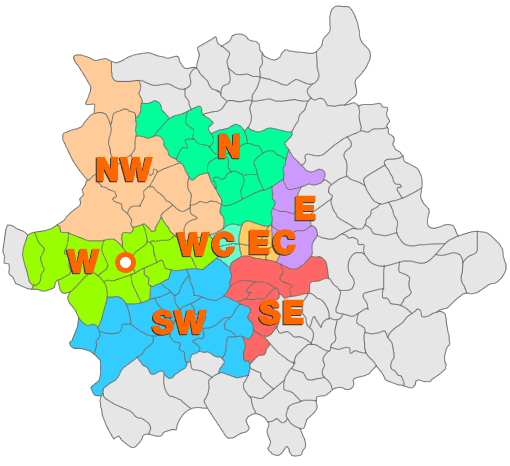 Our
Coverage

Map

We operates in the following London areas. Central London, Hampstead, West Hampstead, Kensington, Westminster, Holland Park, Maida Vale, Chelsea, Fulham, Queensway, Shepherd's Bush, Barnes, Richmond, Hammersmith, Wandsworth, Islington, Finchley, East Finchley, Golders Green, Putney, Clapham and Kilburn.

If we cover your London area, use our free building cost calculator or contact us on 0790 523 0243.
Coverage Map
What our
customers

say

We are punctual, sensitive to the needs of our customers, and reasonably priced.
Extremely professional company willing to take on both large and small jobs. They have done several very unusual jobs for me including fitting out an attic space for storage installing collapsable stairs, and refurbishing a coal shaft under the street connected to my house. Both jobs were cumbersome and tricky. They did amazing an amazing job. They have also done painting, built garden sheds, moved radiators, installed under stair storage, and more for me. I have referred EZ builders to several friends who are equally pleased. I highly recommend them.

David Pannepacker


3/01/2018

We have worked with EZ Builders twice - once to renovate two bathrooms in our flat, and a second time to turn our split kitchen/living room into an open plan space and to renovate the kitchen. EZ Builders were professional, hard-working, considerate of the constraints in our building and working around our lifestyle, and most importantly they got the jobs done to a high standard, on-time and within budget. I was definitely impressed, and would use them again if we have another renovation project.

Christopher Taylor


2/16/2018

I have worked with EZ Builders on two projects and they have been great both times. The first time, they worked on refurbishing a 3 bed flat in London, redoing the whole place. The second time was to refurbish a 4 flights terraced house. Even though the projects were complex, EZ have done really well. The team is flexible, responsive, on time and there is good after sale service. I would use them again and would recommend them for your projects.

Fred Nada


2/11/2018

Excellent, timely and reliable! EZ Builders has completed a series of great works across our properties over the past few years. My wife and I remain impressed with their work and will continue to be repeat customers. From complete bathroom refurbishments to a new garage, roofing for outdoor storage area and underfloor heating, there's nothing that the EZ Builders team have not done to the highest standard. We recommend them, 100%.

Zoltan Lehel


2/10/2018

EZ Builders did a complete refurbishment and renovation of our 1400 square foot north London flat. New floors, new electricity, new bathrooms, new heating, new kitchen, painting etc. From the moment they visited to survey the flat and the proposed works they left a very professional impression. They were able to make helpful suggestions. During the renovation they took particular care to minimize any disturbance. Our neighbours actually came to us to commend EZ Builders on how friendly they were and how tidy and clean they kept the common areas. They started and completed the work on time within the proposed schedule. The quality of the workmanship is excellent. Even though we are not living in London, but abroad, the EZ Builders staff did not hesitate to contact us to seek clarification and ensure our alignment if unexpected adjustments were required. For the quality work they provide they offer great value. It's very reassuring to know that you can rely fully on them to complete all the works unsupervised. All the staff were always very friendly and helpful to us. I will be happy to work with them again in the future when the opportunity arises and I will recommend them to friends and family.

Hans Dewaele


2/09/2018
Get
Free

Quote

We will contact you as soon as possible. We are always at your service, since customer satisfaction is our number one priority.