London
Plumbers
Plumbing Installations and Services
Plumbing problems can happen in any home, at any time. EZ Builders London plumbers are licensed to help with any plumbing service, sanitary fittings, rainwater pipes and gutters, radiators installations, towel rails installations, heating, showers, bathroom suites and sinks, baths and toilets.
Service
We pride ourselves on listening to what our customers want and providing a reliable professional service thats competitive in price and quality. Once we have started working on your project, you can be assured that everything will be completed to time as agreed and you won't have to worry about cleaning up after we've finished – we'll obviously take care of that as well.
Flexible
EZ Builders London Plumbers are flexible to working hours and understand the needs for business continuity and offer out-of-hours building works to minimise disruption. Or perhaps, you just want all of the refurbishment to be completed whilst you are away on holiday. EZ Builders London Plumbers recognise this and we are prepared to work at weekends or even around the clock to meet your needs.
We will
help

you to turn your dream home into a reality
Our
Services
We offers professional and high-end building services in London.
Whatever you need builders, painters, decorators, electricians, plumbers, carpenters, bathroom fitters, kitchen fitters, floor fitters, bricklayers, we are ready to help you.
Contact Us
House extensions and house renovations, design, construction, painting and decorating, tiling and carpeting, double glazing, roofing, bricklaying.
Loft conversions, garage conversions, basement conversions, roof conversions, design, construction, painting and decorating, tiling and carpeting.
Floor installation and insulations, laminate flooring, hardwood flooring, wood flooring, strip flooring, plank flooring, parquet flooring, tiles flooring, vinyl flooring, linoleum flooring, cork flooring, bamboo flooring.
Carpentry
Kitchen cabinets, bathroom cabinets, vanity cabinets and shelves, cupboards, wardrobes, furniture, doors, flooring, custom design.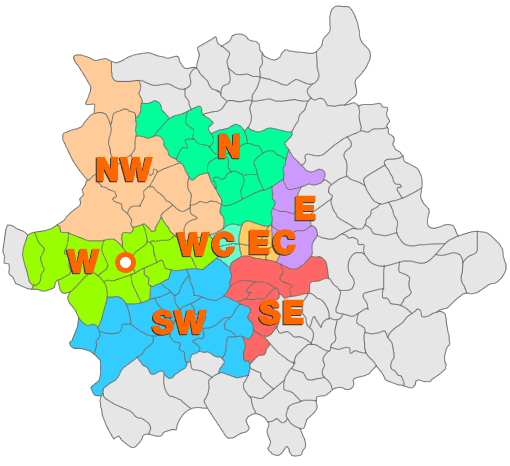 Our
Coverage

Map

We operates in the following London areas. Central London, Hampstead, West Hampstead, Kensington, Westminster, Holland Park, Maida Vale, Chelsea, Fulham, Queensway, Shepherd's Bush, Barnes, Richmond, Hammersmith, Wandsworth, Islington, Finchley, East Finchley, Golders Green, Putney, Clapham and Kilburn.

If we cover your London area, use our free building cost calculator or contact us on 0790 523 0243.
Coverage Map
What our
customers

say

We are punctual, sensitive to the needs of our customers, and reasonably priced.
The guys have done plenty of work on my flat – from structural work to finishing and making good – and all of it has been excellent. Most importantly to me, they're very reliable and pleasant to deal with.

Ned Miles


6/05/2018

EZ Builders were recommended to us by our next-door neighbour. Over the last years, Dinko, Peter and the team have re-done 2 of our bathrooms and built us a new completely new ensuite bathroom upstairs. They also re-painted the outside of the house and have done various internal decorating and carpentry work. Whilst not cheap, they are polite, honest, reliable and professional & have a "can-do" attitude to the inevitable problems that can arise in old Victorian houses. I recommend them without reservation as "go to" builders in Central London.

Hannah Nicholson


5/01/2018

I have used EZ builders for all 3 of my restaurants ( B & K salt bar and Tongue and brisket) and I found them to be excellent builders. They were extremely professional and all there work was completed on time and to a very high standard. I have recommend Dinko and his team to a number of friends and they all spoke very highly of EZ builders. I would highly recommend them to anybody looking for good, hard working, honest and reliable builders.

John Georgiou


4/24/2018

Used their services twice, both times to renovate a flat completely - plumbing, flooring, tiling, decorating, replacing windows, etc. Those guys are solid professionals. Not only they provide fantastic quality and always get the job done on time, they will also step in with their professional advise to ensure you get the best result and value for your money. Could not recommend them more!

Denis Kulik


3/22/2018

Extremely professional company willing to take on both large and small jobs. They have done several very unusual jobs for me including fitting out an attic space for storage installing collapsable stairs, and refurbishing a coal shaft under the street connected to my house. Both jobs were cumbersome and tricky. They did amazing an amazing job. They have also done painting, built garden sheds, moved radiators, installed under stair storage, and more for me. I have referred EZ builders to several friends who are equally pleased. I highly recommend them.

David Pannepacker


3/01/2018

We have worked with EZ Builders twice - once to renovate two bathrooms in our flat, and a second time to turn our split kitchen/living room into an open plan space and to renovate the kitchen. EZ Builders were professional, hard-working, considerate of the constraints in our building and working around our lifestyle, and most importantly they got the jobs done to a high standard, on-time and within budget. I was definitely impressed, and would use them again if we have another renovation project.

Christopher Taylor


2/16/2018
Get
Free

Quote

We will contact you as soon as possible. We are always at your service, since customer satisfaction is our number one priority.